To ensure the high quality products and competative prices that our customer's demand, we have purchased equipment that delivers exceptional finished goods at an affordable cost. We are currently operating the following printing presses:
5-color Komori Lithrone 28
2-color Ryobi 522HX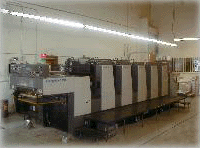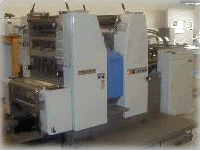 We are capable of handling both PC and Macintosh formatted files, which can be delivered in traditional layout form, computer disk, or e-mail.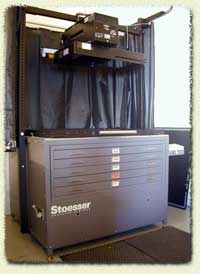 Stoesser Plate Making Vacuum Frame and Anitec Plate Processor highlight pre-press abilities and all press plates are burned exclusively on Kodak Polychrome Lithography Plates.
We also provide a wide array of finishing and bindery operations served by a 30"Polar (Heidelberg) Programmable Paper Cutter and a MBO 22"x28" Paper Folding Machine.